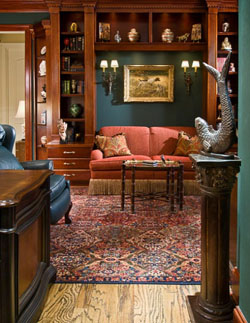 Our design work is influenced by the client's aesthetic preference, lifestyle needs and by the architecture of each project. Our top priority is to have the client's home express their own unique personality and taste.
Keenan Interiors offers the following proven professional services for every size project:
site & project analysis

full service interior design & decoration

space planning

new construction

existing home renovations

staging for resale

relocation & downsizing specialist

With the assistance of her dedicated and talented design specialists, she is skilled in designing, implementing and overseeing every detail of the design process to successfully complete each project.


"I entrust Barbara to act as my agent to not only design,
but also to manage each project"

"Barbara was wonderful to work with"

"Thoroughly professional and is very good"

"Always transcends our expectations"